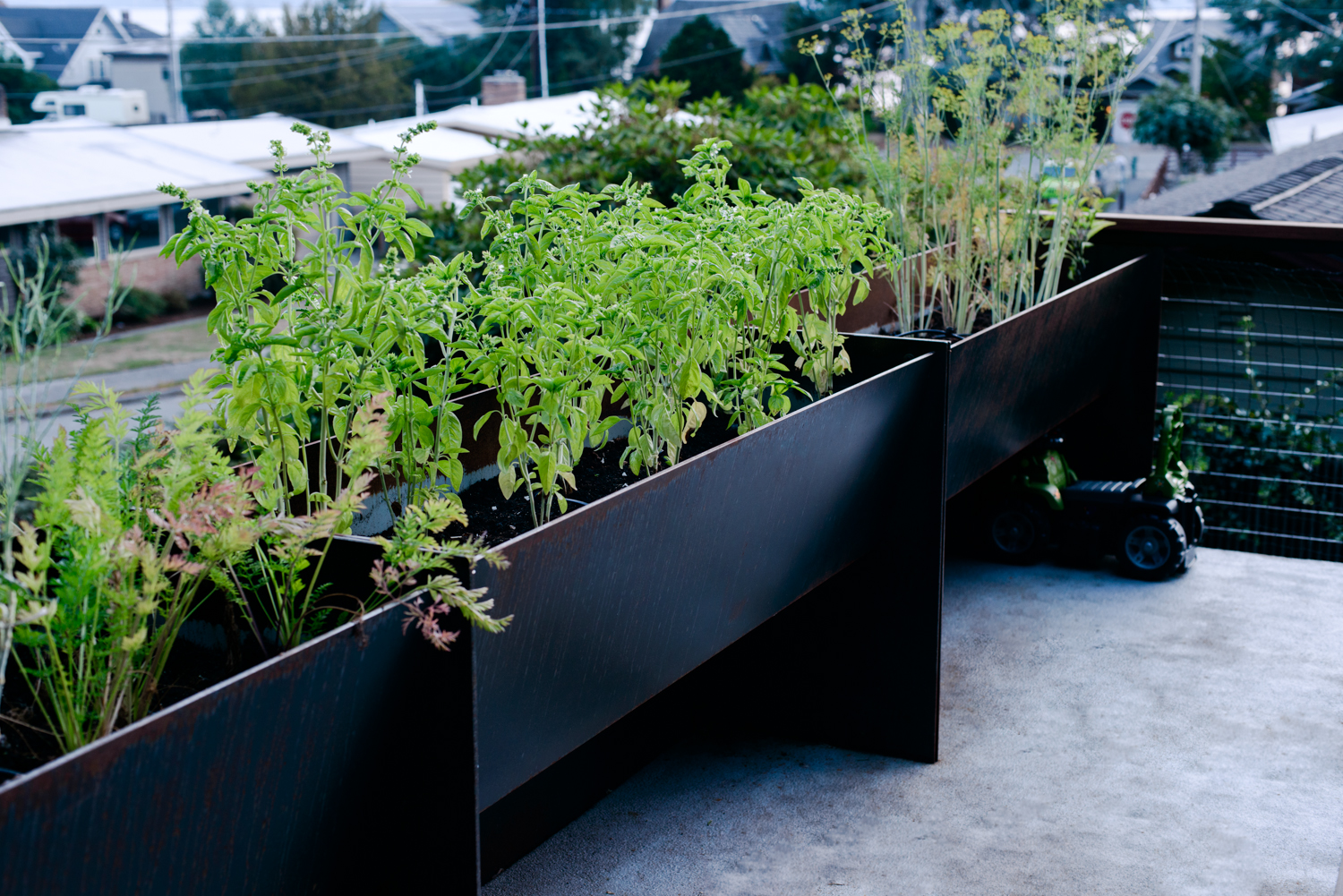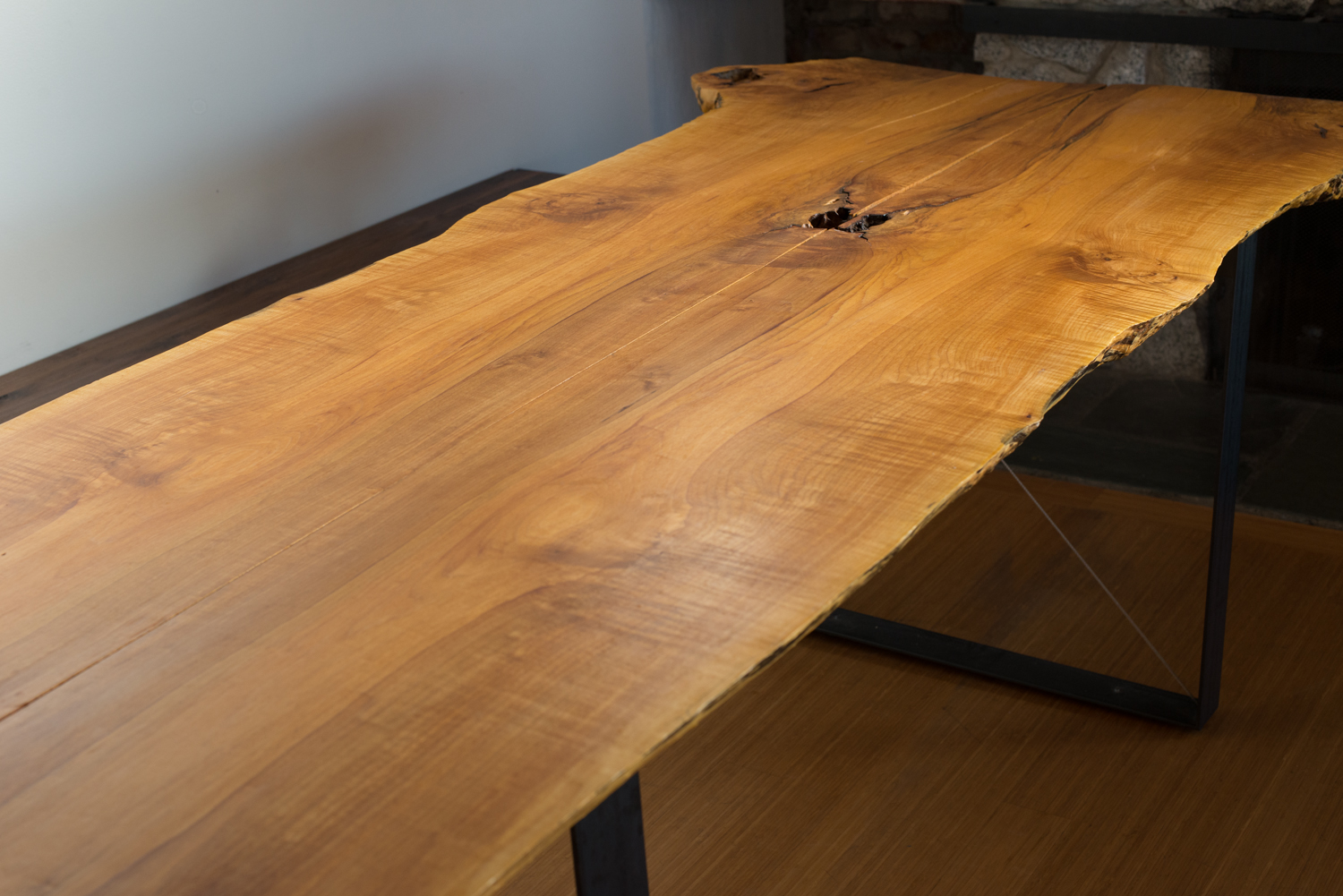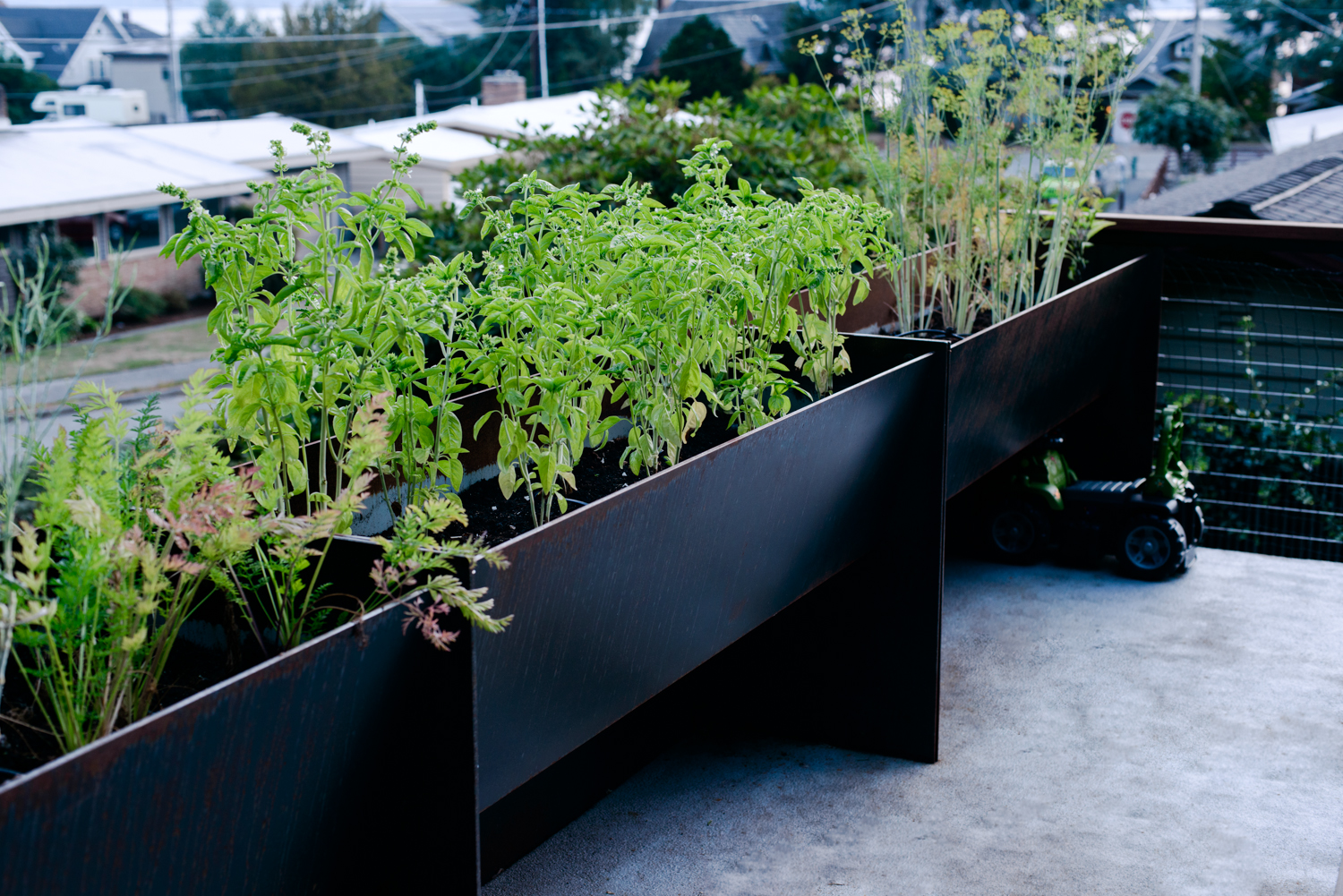 ROOFTOP PLANTERS - SEATTLE, WA
My rooftop deck was too big and too open and too dangerous. The existing railings had 12" gaps offering no safety or privacy. What else could you do on a rooftop deck besides sit and BBQ? It needed another purpose: I chose gardening. With the help of Karl Mayer at US Starcraft, we welded some planters with integral drainage, automatic irrigation, and lighting below. The planters offer herbs and vegetables for my adjacent kitchen, privacy from my neighbors (Tom Harris of Solutions in Color), a place for my daughter to park her bike, and cool ambient lighting at night.
CUSTOM WOODWORKING
Construction and creation is in my blood. I grew up building. I learned from my Dad, Steve Brincko, and also my neighbor Lefty Donoghue who owns Donoghue Home Improvement. I like to feature the honesty of natural materials, and I enjoy using materials in innovative, yet appropriate, methods.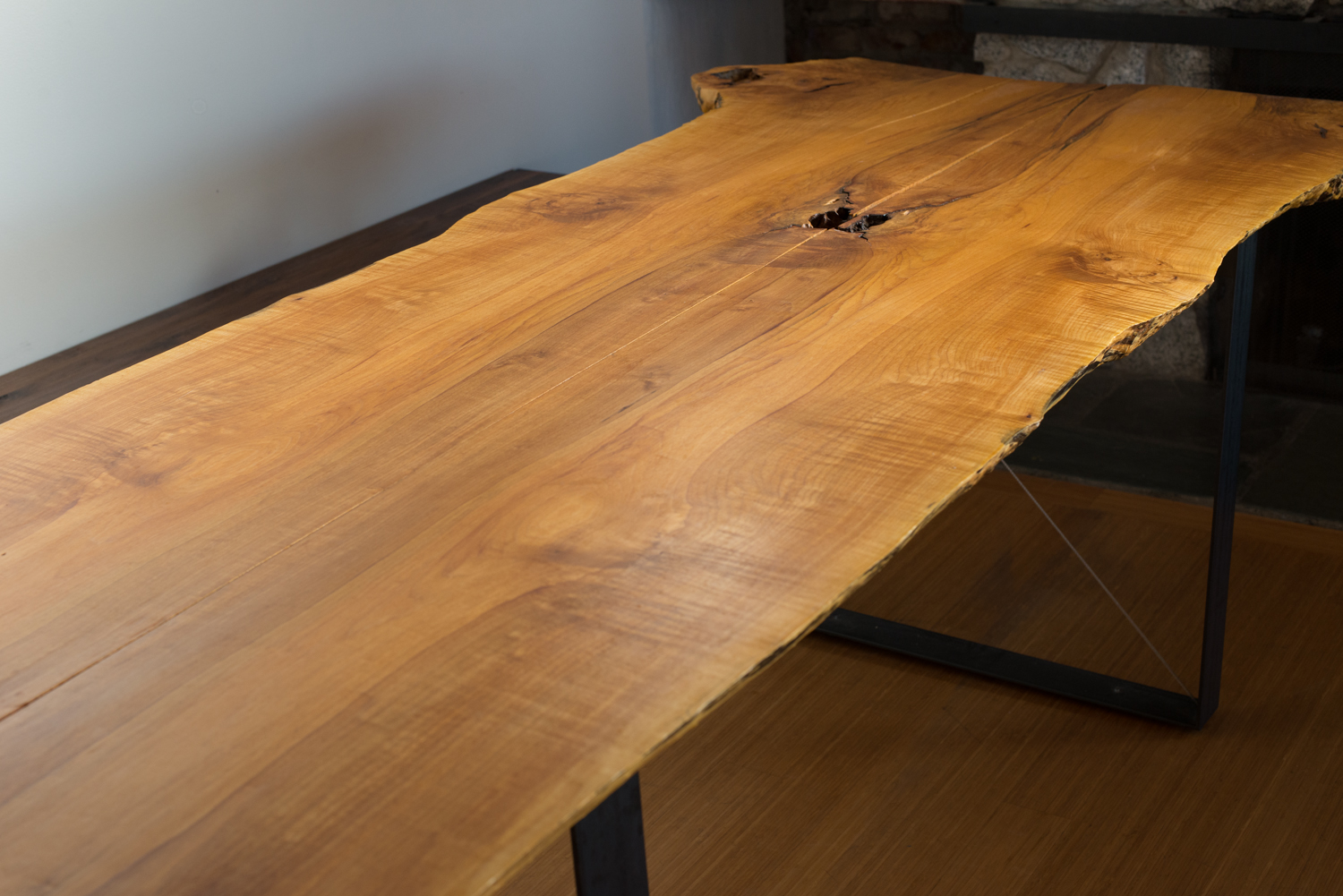 Landscape Design
Steel planters serve as a retaining wall which abuts into a concrete site wall for privacy. A wood deck provides a place to sit and watch children play in the eco-friendly turf. The combination of these elements creates a private outdoor room in the front yard. A custom steel water-jet cut illuminated address is a nice accent, and the concrete stairs with integrated lighting reach out toward the sidewalk to redefine the entry to the home.