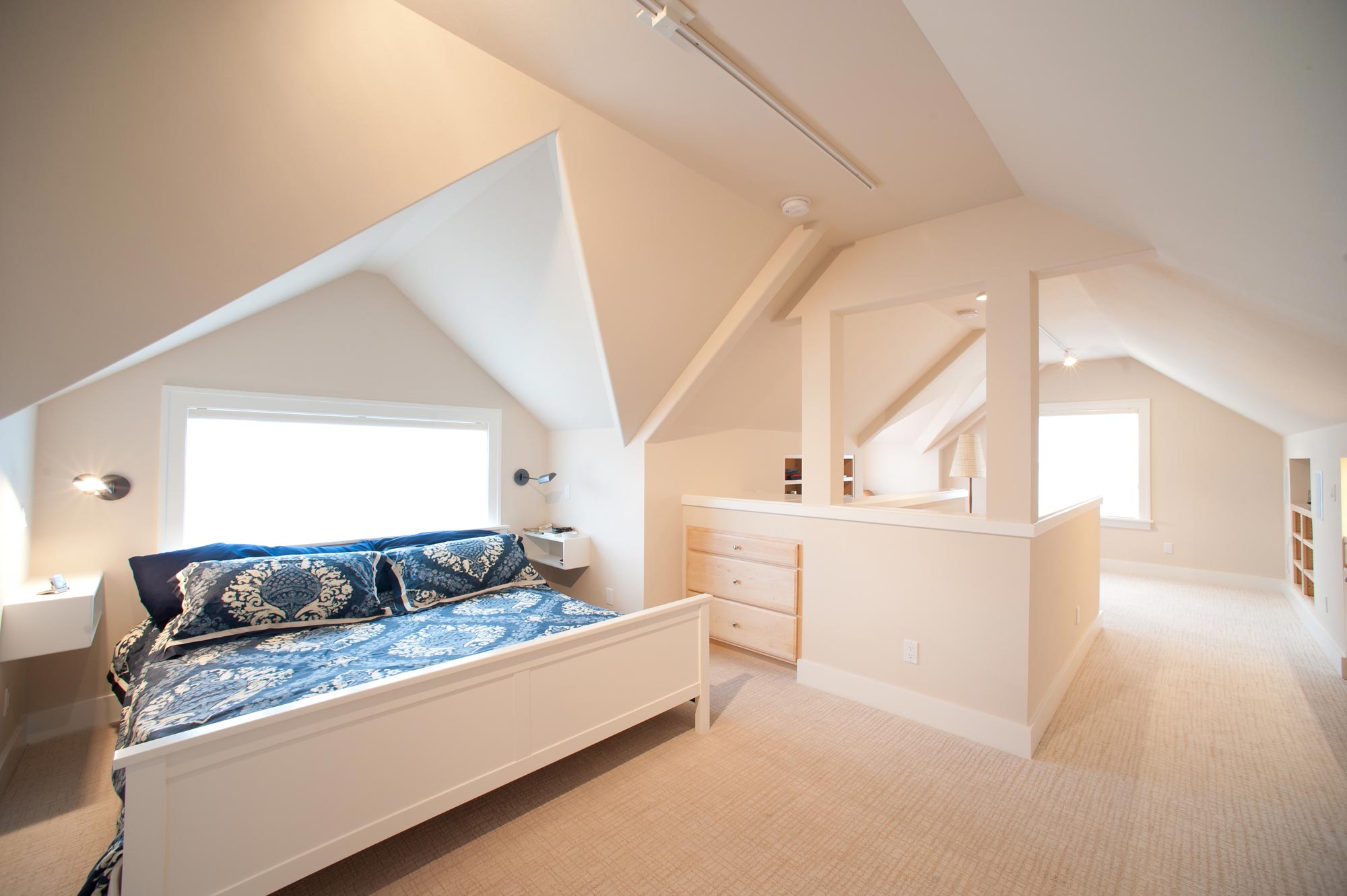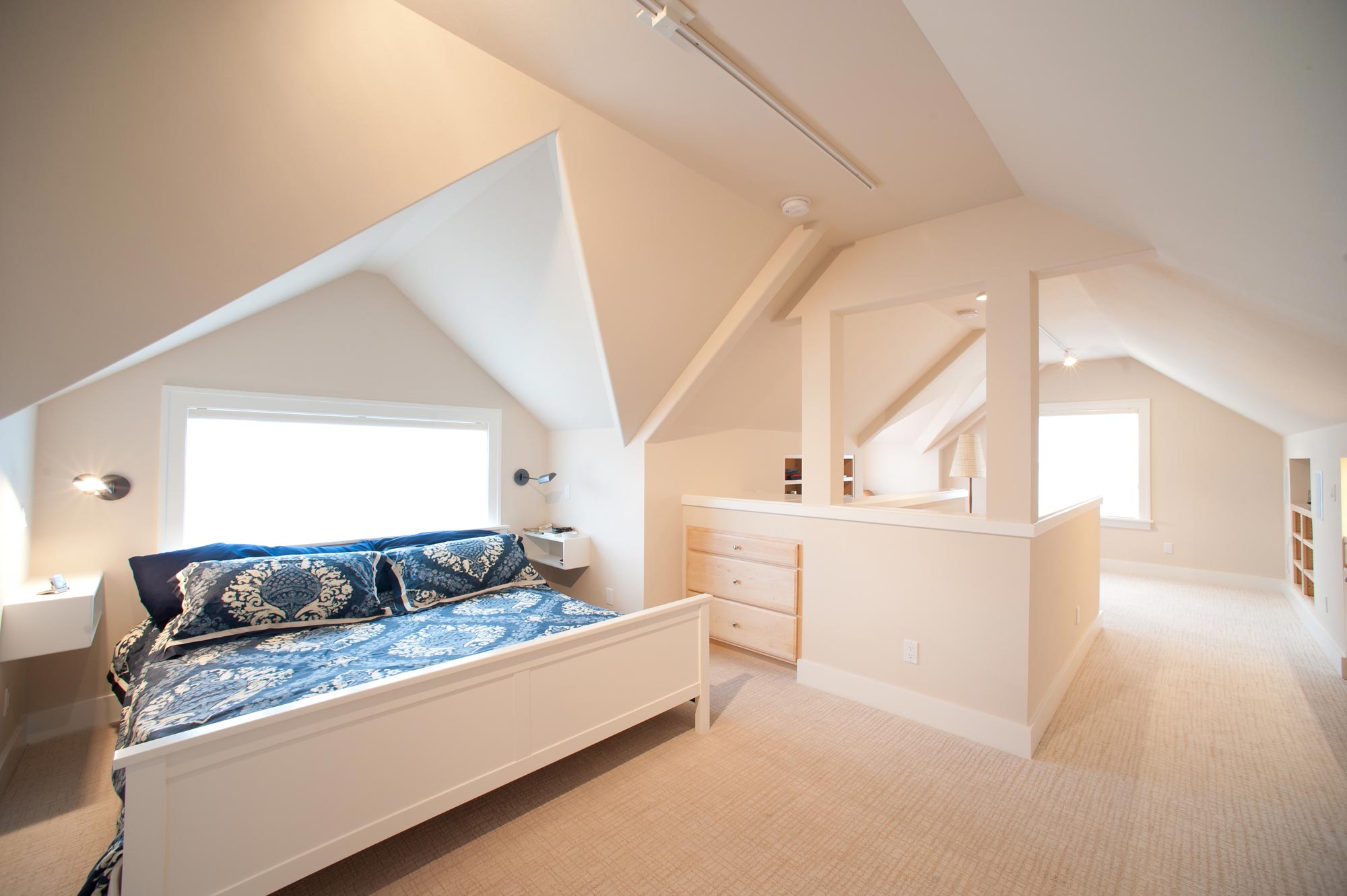 Madison Park
View of the bedroom area nestled within a dormer addition with an open stairway and sitting area beyond.
Photographer: Heather Brincko
Madison Park
Although this may seem like a custom built-in, it is really a more cost-effective furniture piece enclosed within the structural framing and finishes of the space.
Madison Park
Sleeping area within dormer addition with built-in cabinets on each side.
Madison Park
Sitting area and built-in integrated with unique roof lines of dormer addition in an attic conversion.