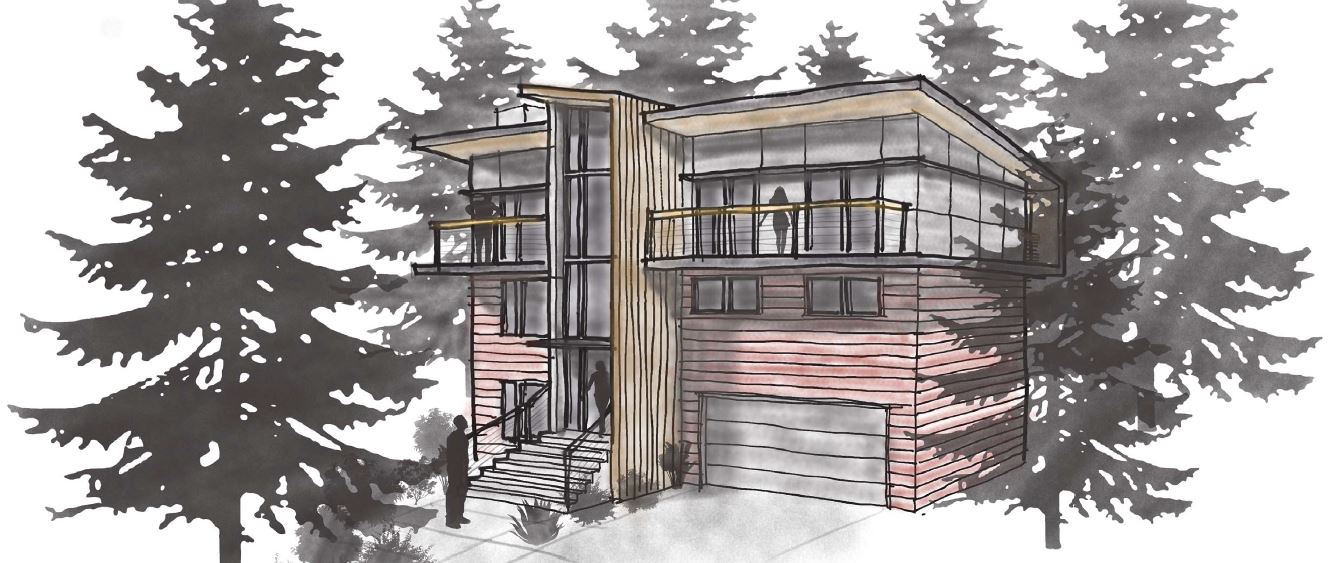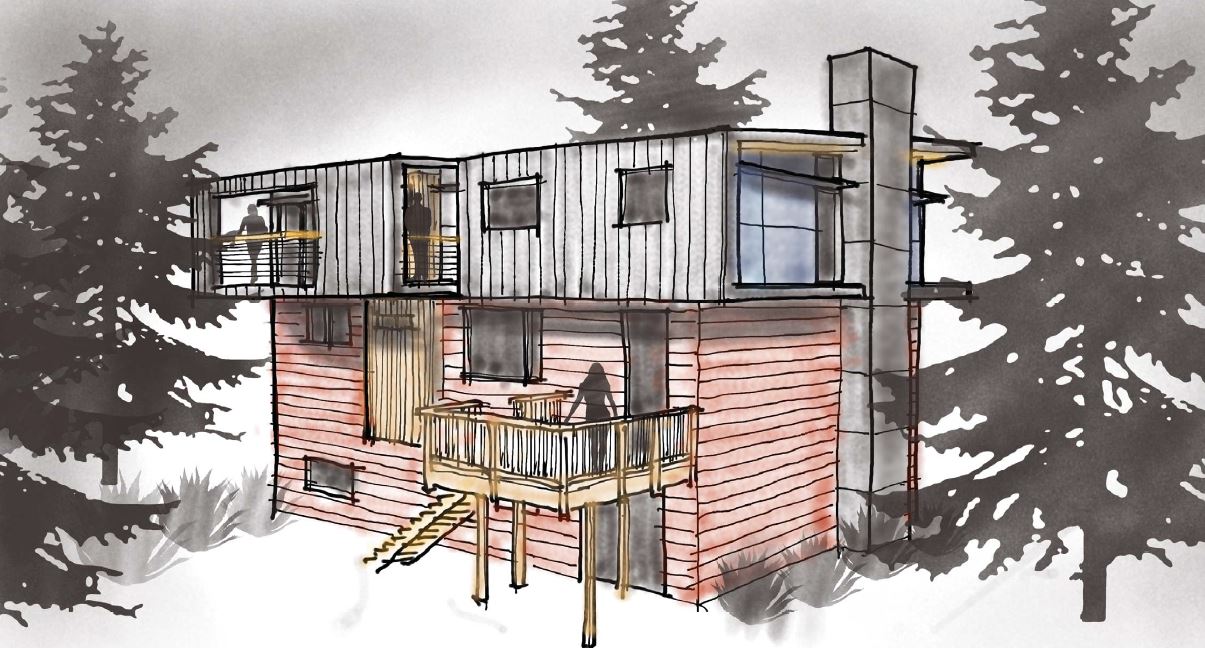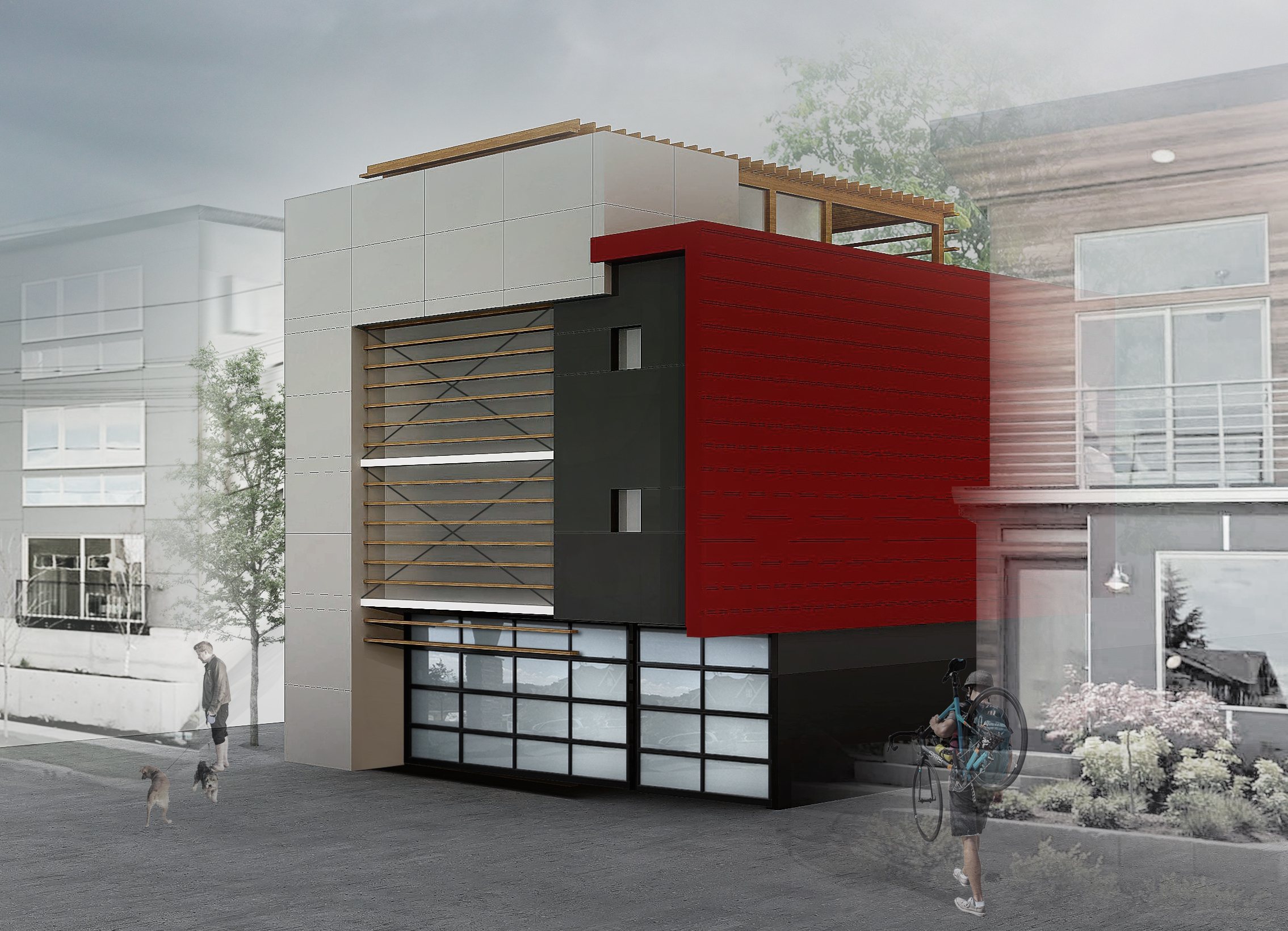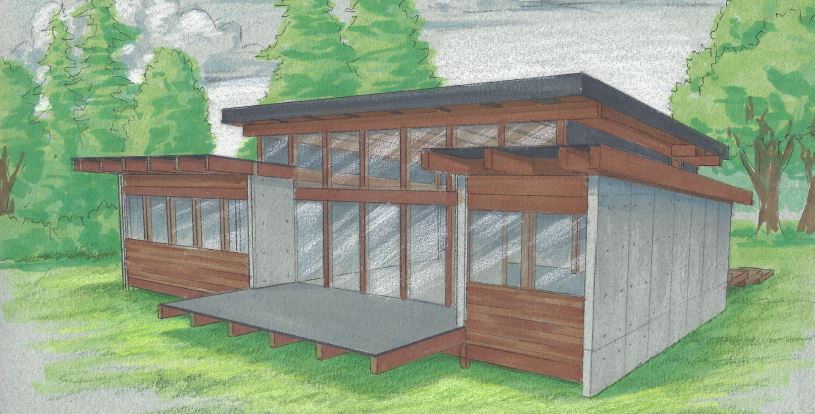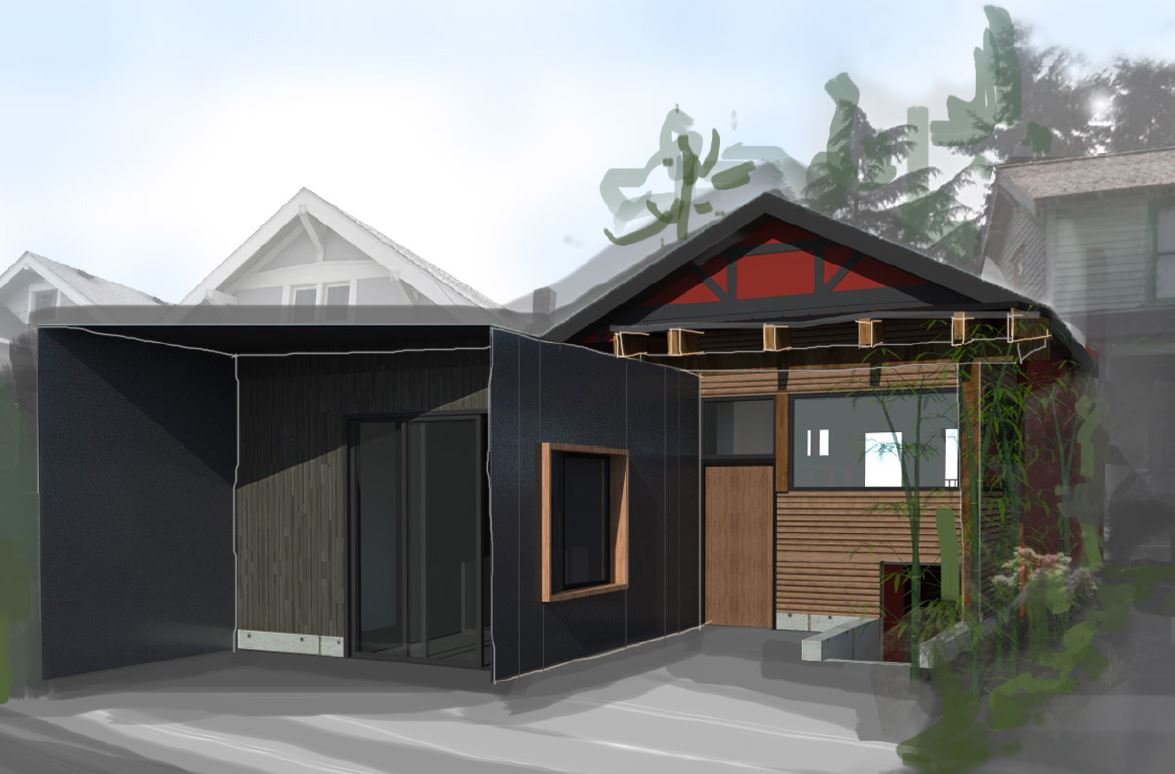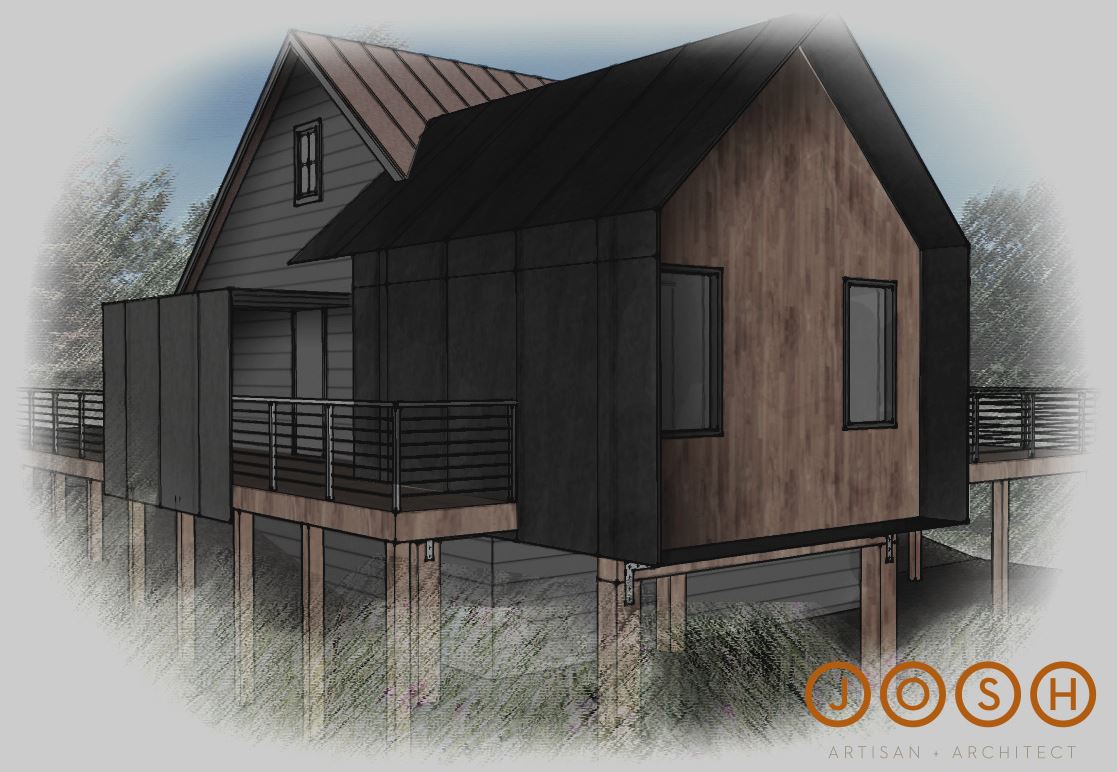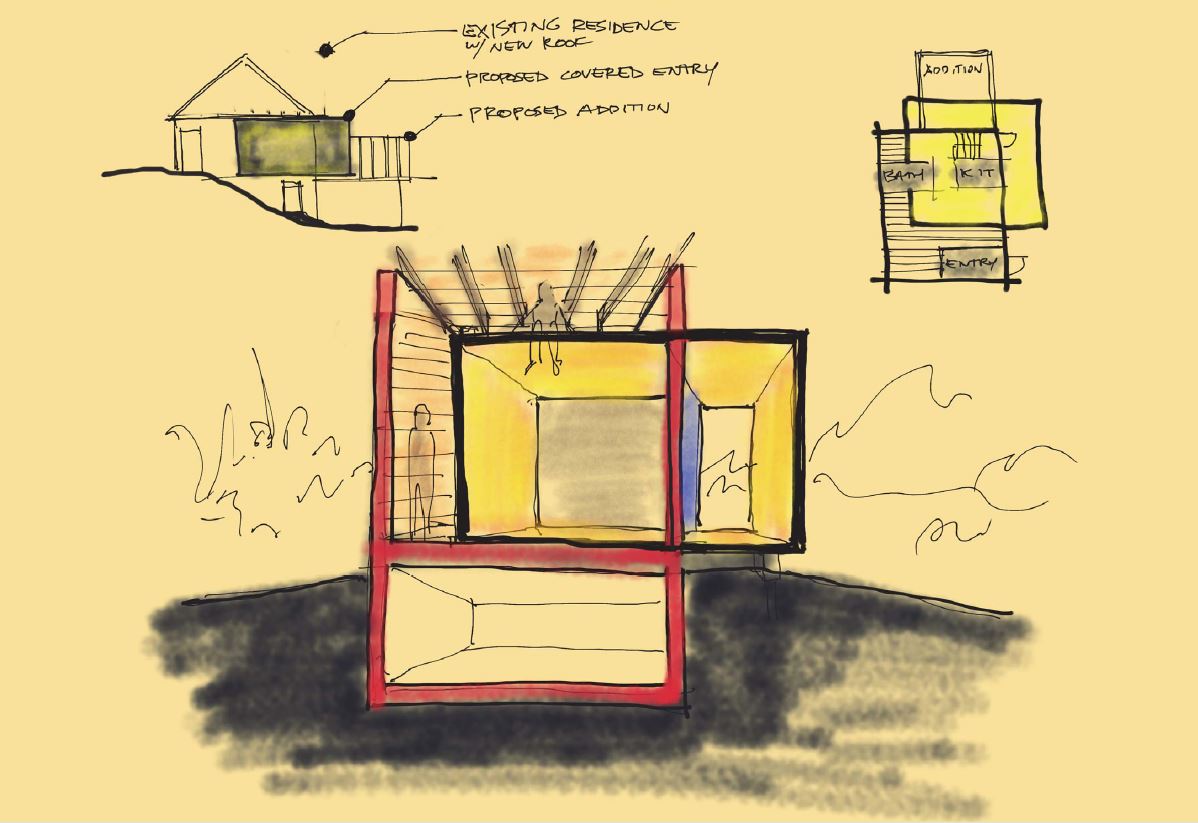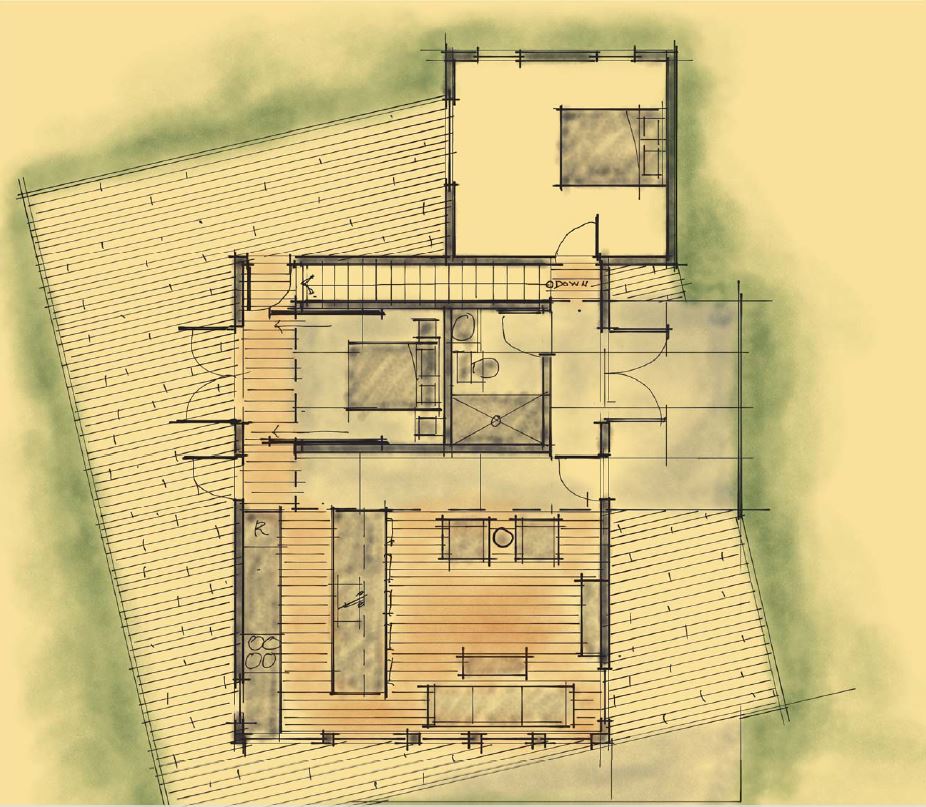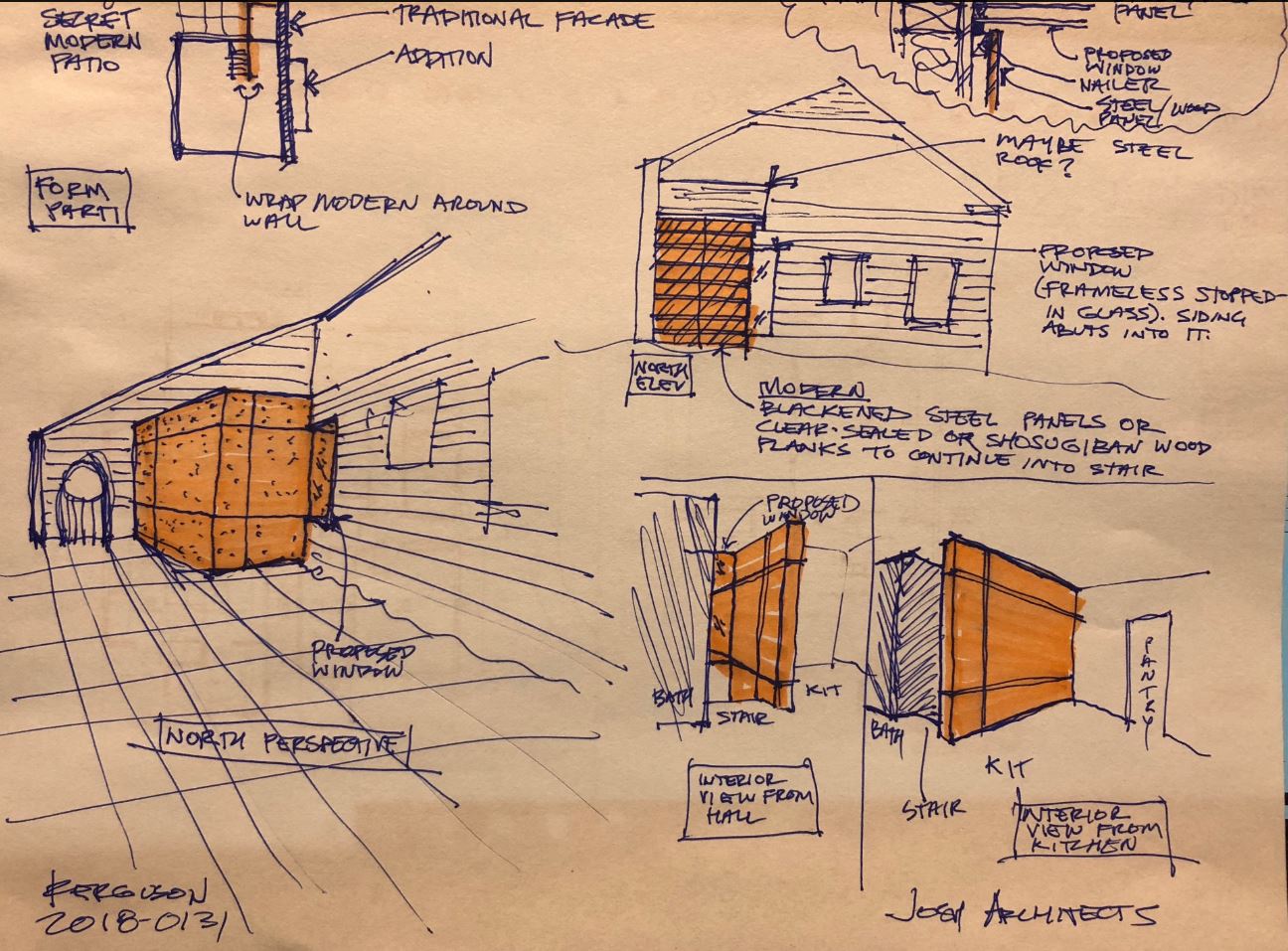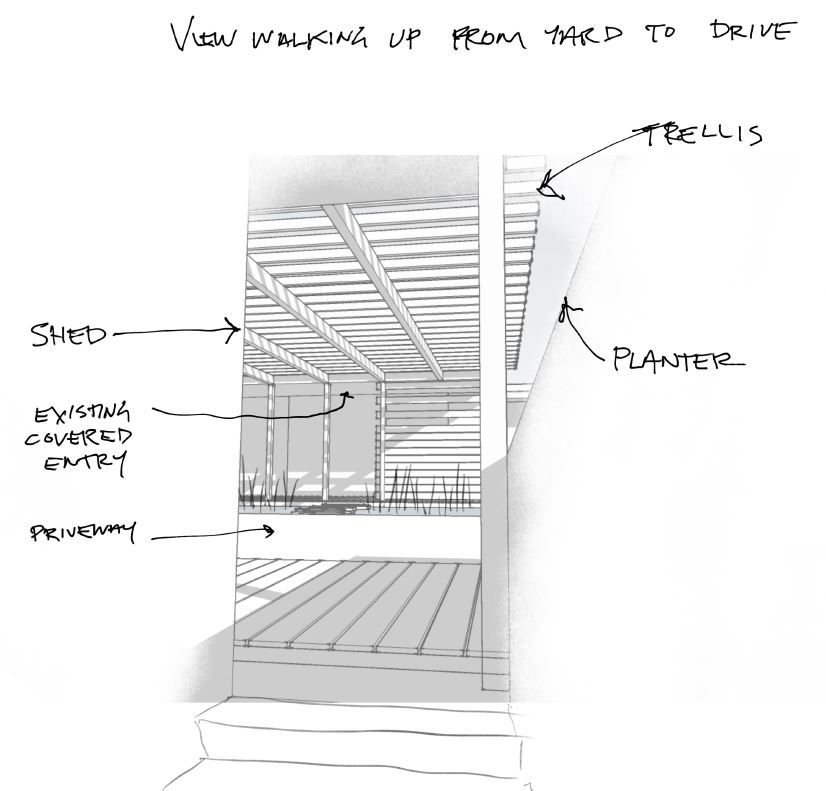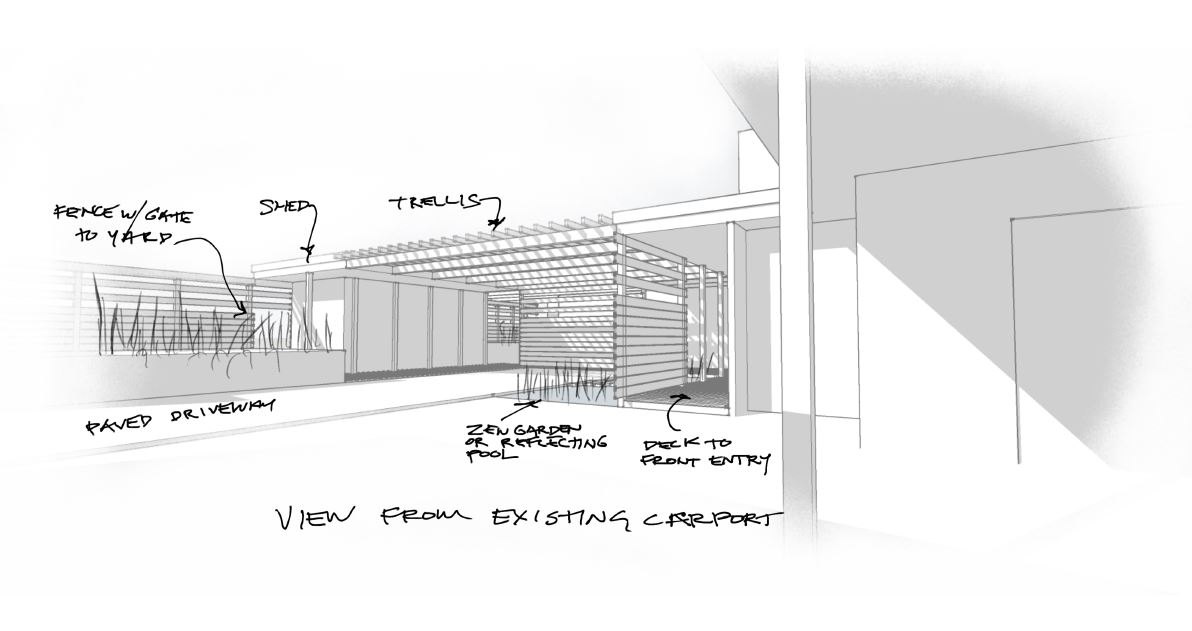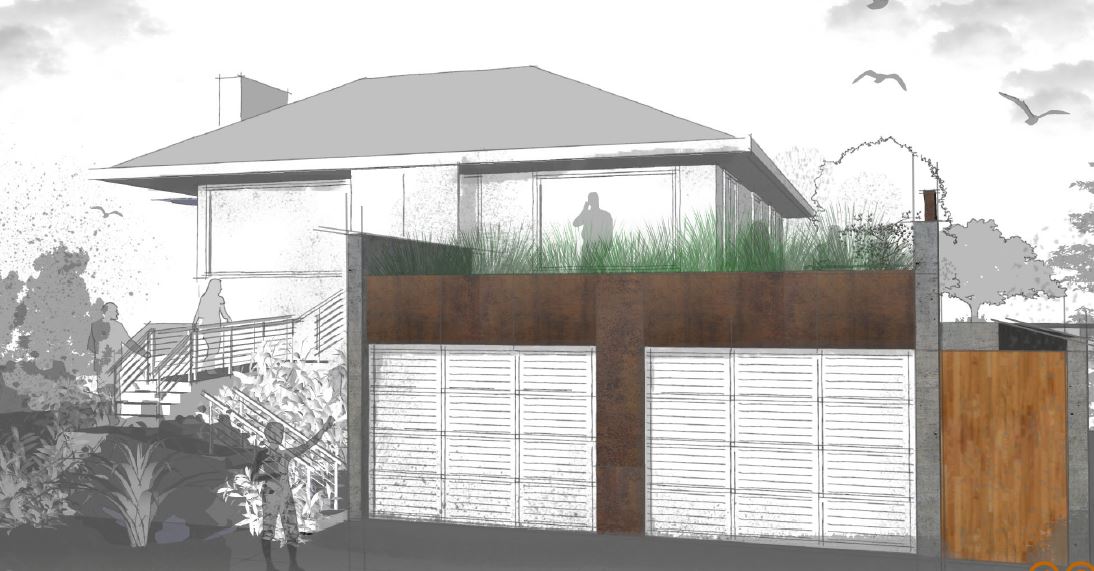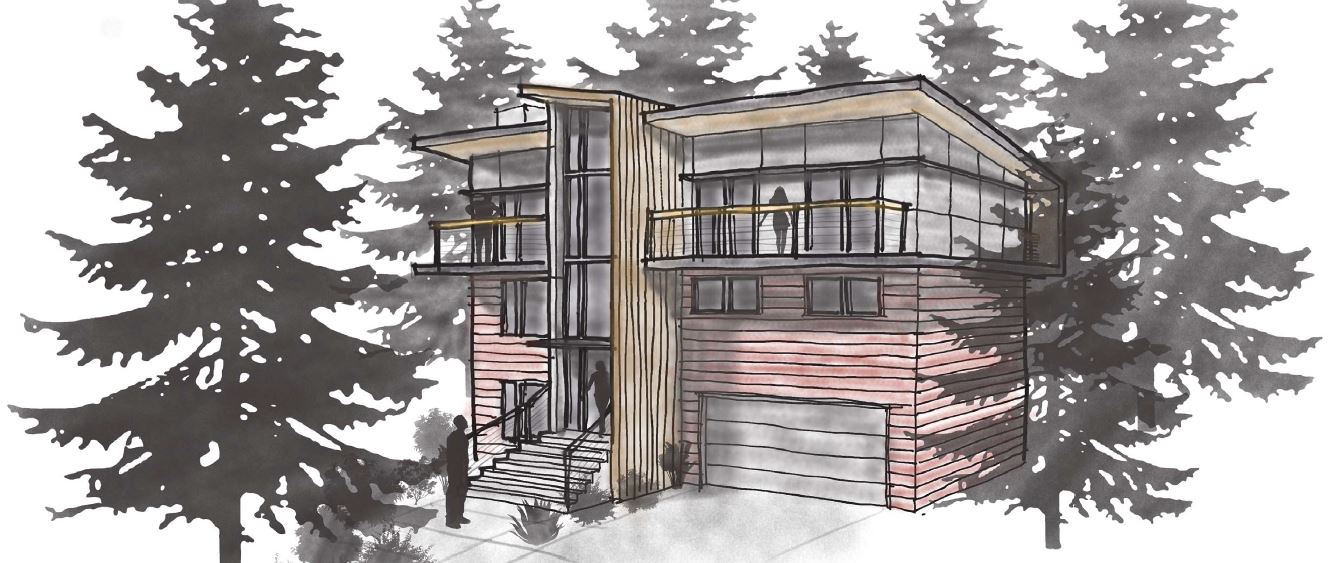 Upper floor addition
This is an addition to a split level home in west Seattle to minimize disruption to the existing residence to create an elevated vantage point within the wooded lot to experience the views of Puget Sound.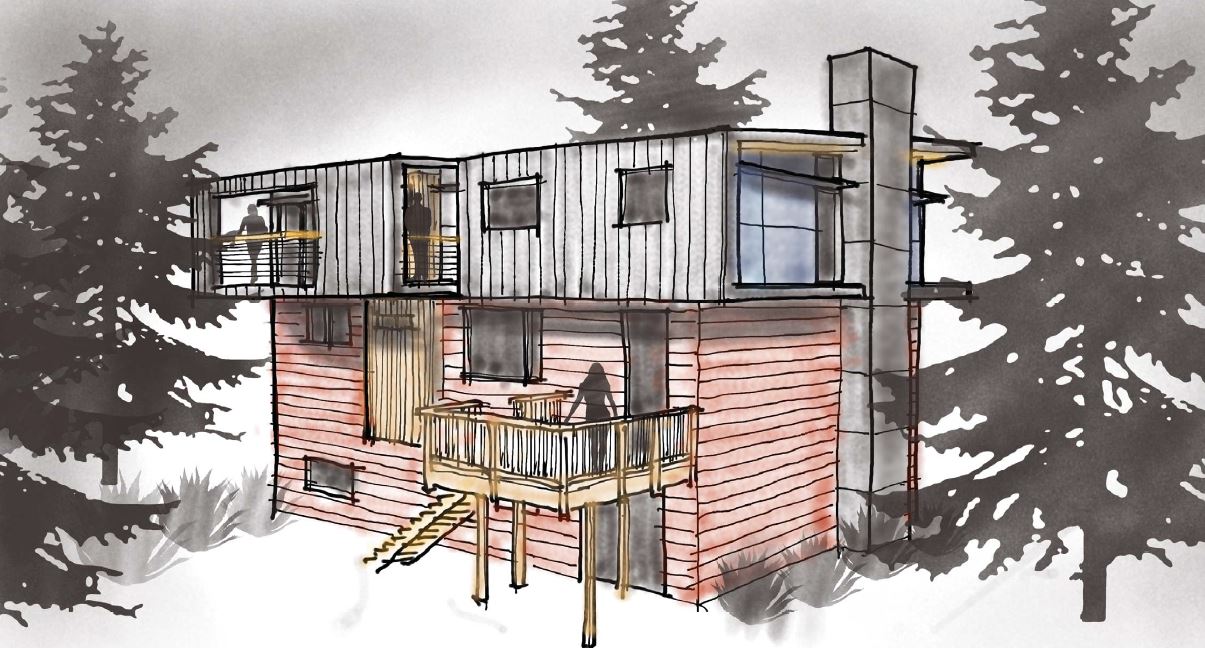 Lowrise Townhome LR1
Within a newly zoned LR1 lot, this home will be built in the backyard of an existing residence for the mother of the client to age in place. The design solution incorporates an elevator, rooftop deck, green roof, and greenhouse.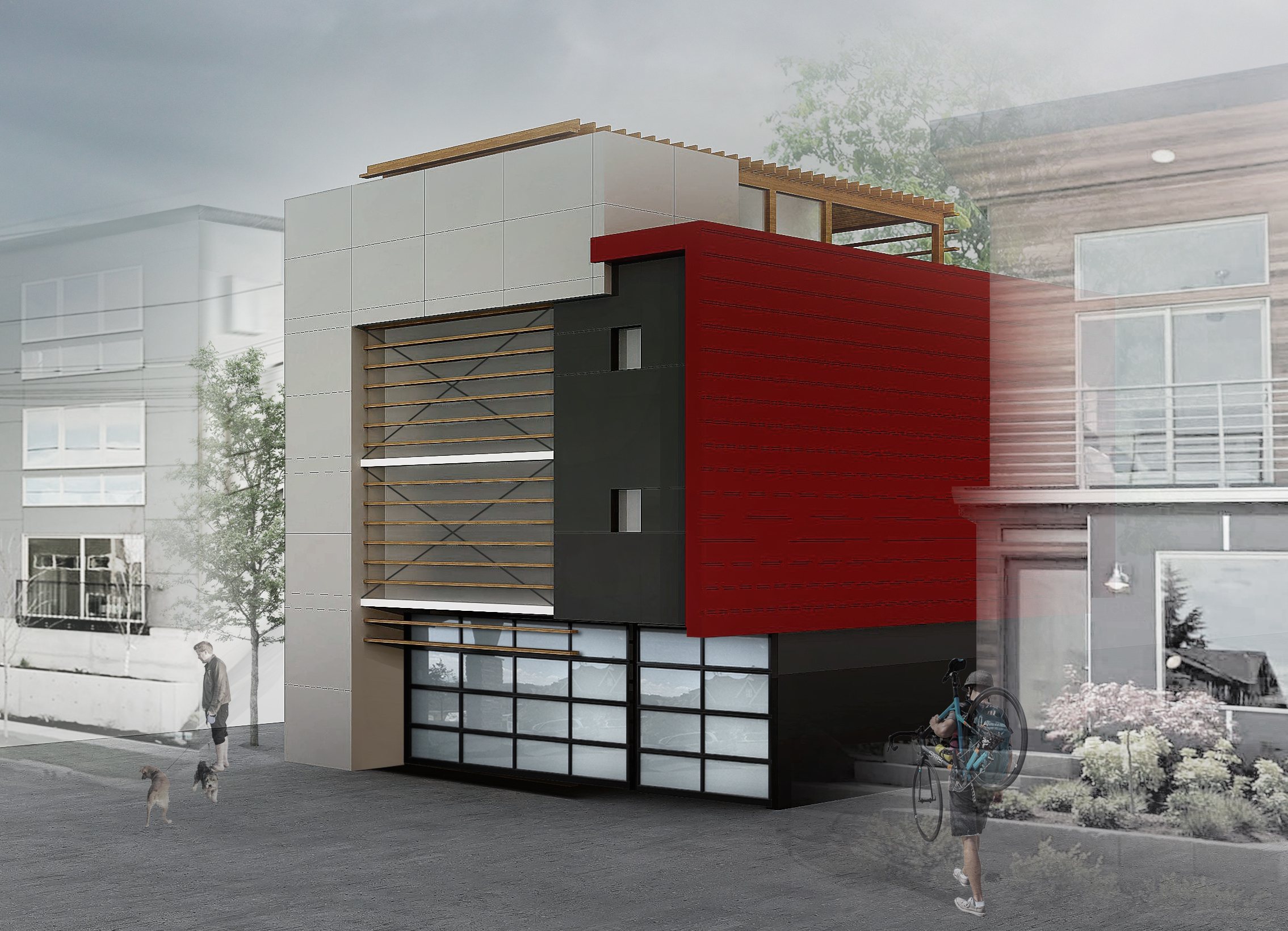 Maple Leaf Residence
This single family home incorporates a lower level ADU (Accessory Dwelling Unit), a master en-suite, two guest bedrooms, a kitchen great room concept open to the dramatic entry, and a rooftop deck that captures views of the Olympic Mountain Range, Downtown Seattle, and Mt. Rainier.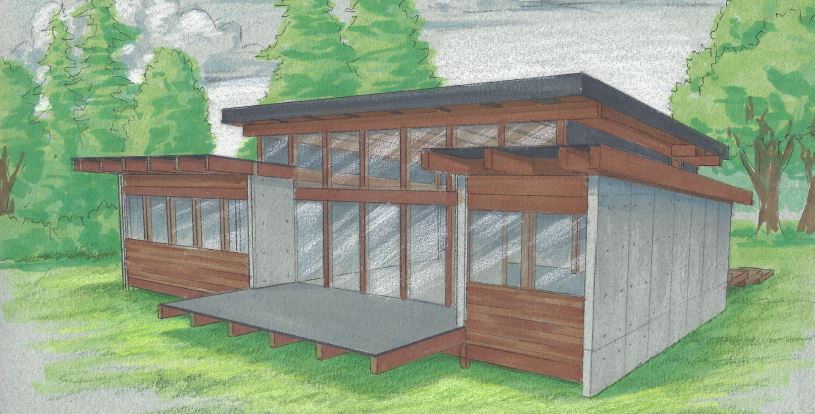 Whidbey Cabin
On the shores of Dugualla Bay, this cabin and its adjacent casita will provide a place for a recently retired couple to enjoy time together with frequent visits from family.
Carnivore Restaurant
With a focus on the paleo diet, Carnivore, located on Market Street in Ballard, will provide healthy cuisine with a creative flair. The space will include a copper area to reflect the warm glow of the open flame roasted meats, a cave seating zone, fresh herbs grown in a custom designed herb wall, monolithic stone bench, and stalactite lighting features.
West Seattle Upper Floor Addition
This project started as a basement renovation and expanded into a main floor remodel with upper floor addition and roof deck to capture the sweeping views of downtown Seattle.
Sammamish Deck
This deck project exemplifies outdoor living. To us, a deck is not "just a deck." Creating an outdoor experience that seamlessly flows from the interior living space enables the family to enjoy their post overlooking Lake Sammamish.
Beach Drive Waterfront Addition
Two-story steel and glass addition to waterfront home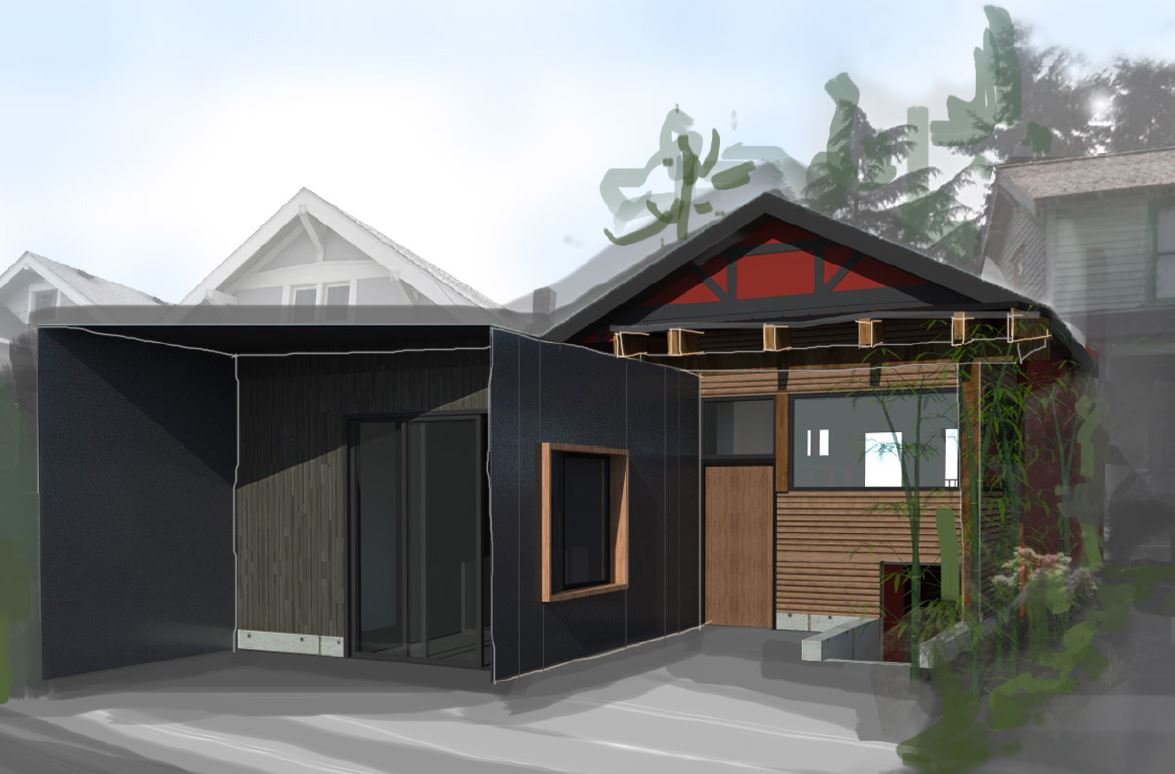 Wallingford Modern Master Bedroom Addition
Master suite addition to craftsman home in Wallingford neighborhood of Seattle.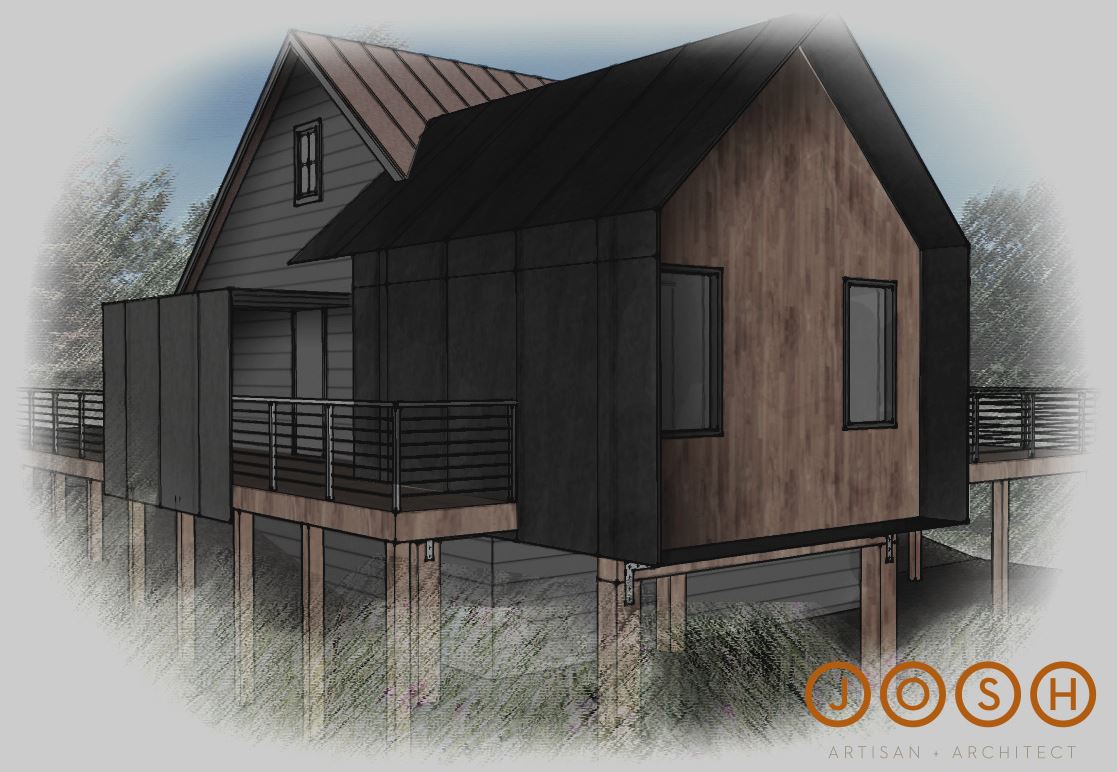 Roslyn, WA Cabin
We are converting a traditional coal miner's shelter into a relaxing
retreat. This home away from the city will feature open spaces
and modern amenities such as a steel box that defines the entry
and penetrates into the open floor plan to enclose the private
spaces such as a bedroom and a bathroom with a loft on its
ceiling overlooking the living space below. We are staying
sensitive to the historic nature of the area by preserving the
natural weathered finishes of the original structure and
incorporating those with the new materials. Over time, the
siding of the historic homes in the area developed a natural
black patina from the elements, and we are symbolizing that
with our design intervention of the proposed blackened steel
box which is reminiscent of the area's typical sun-bleached
wood siding that was a result of poor coal miners not being able
to afford paint for their homes.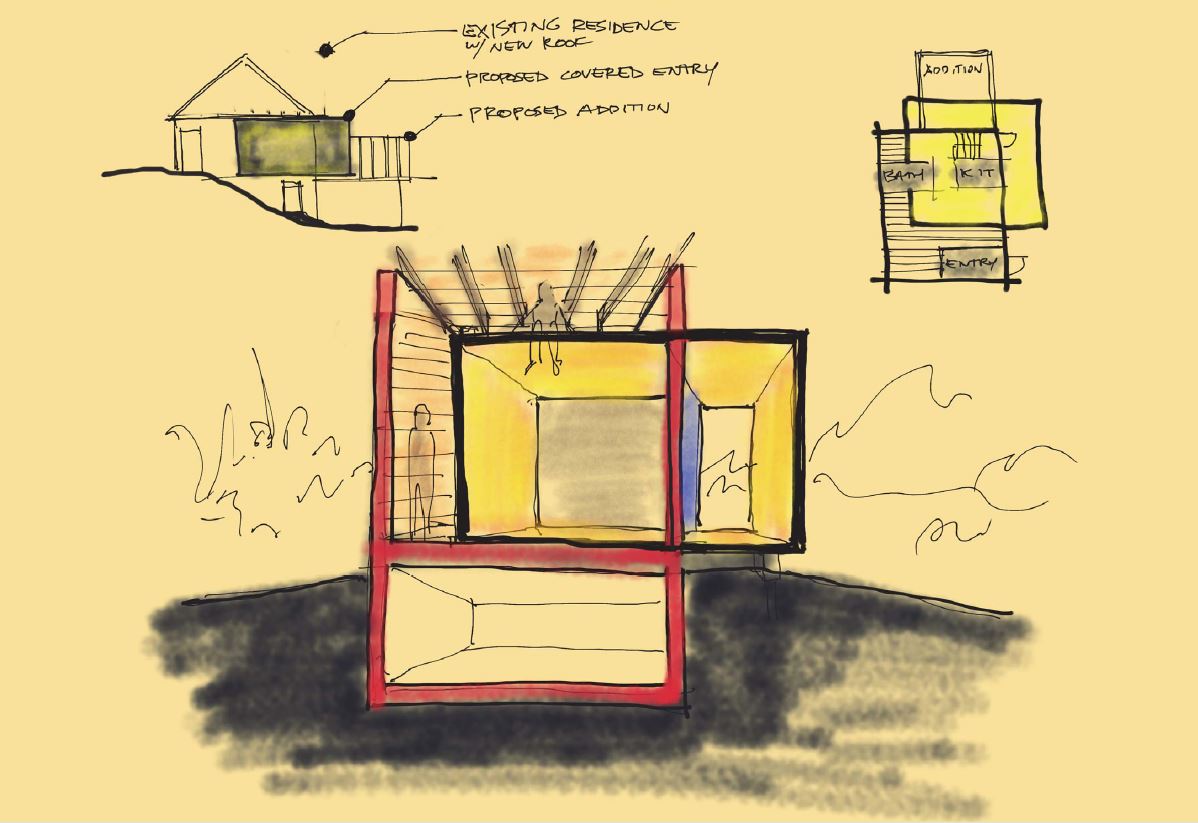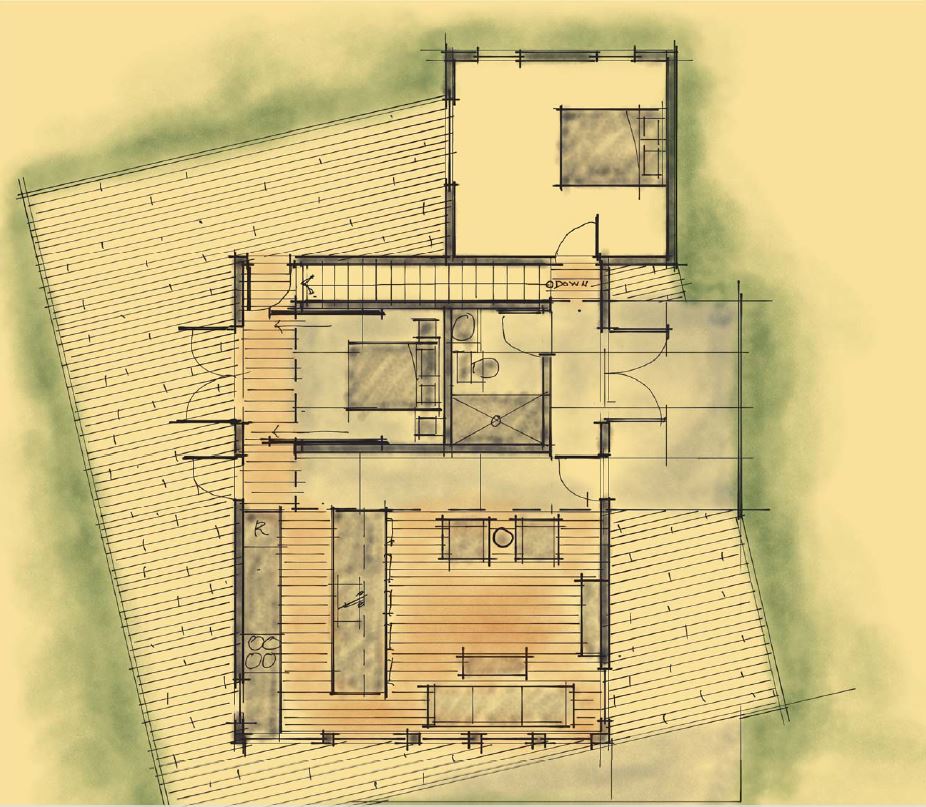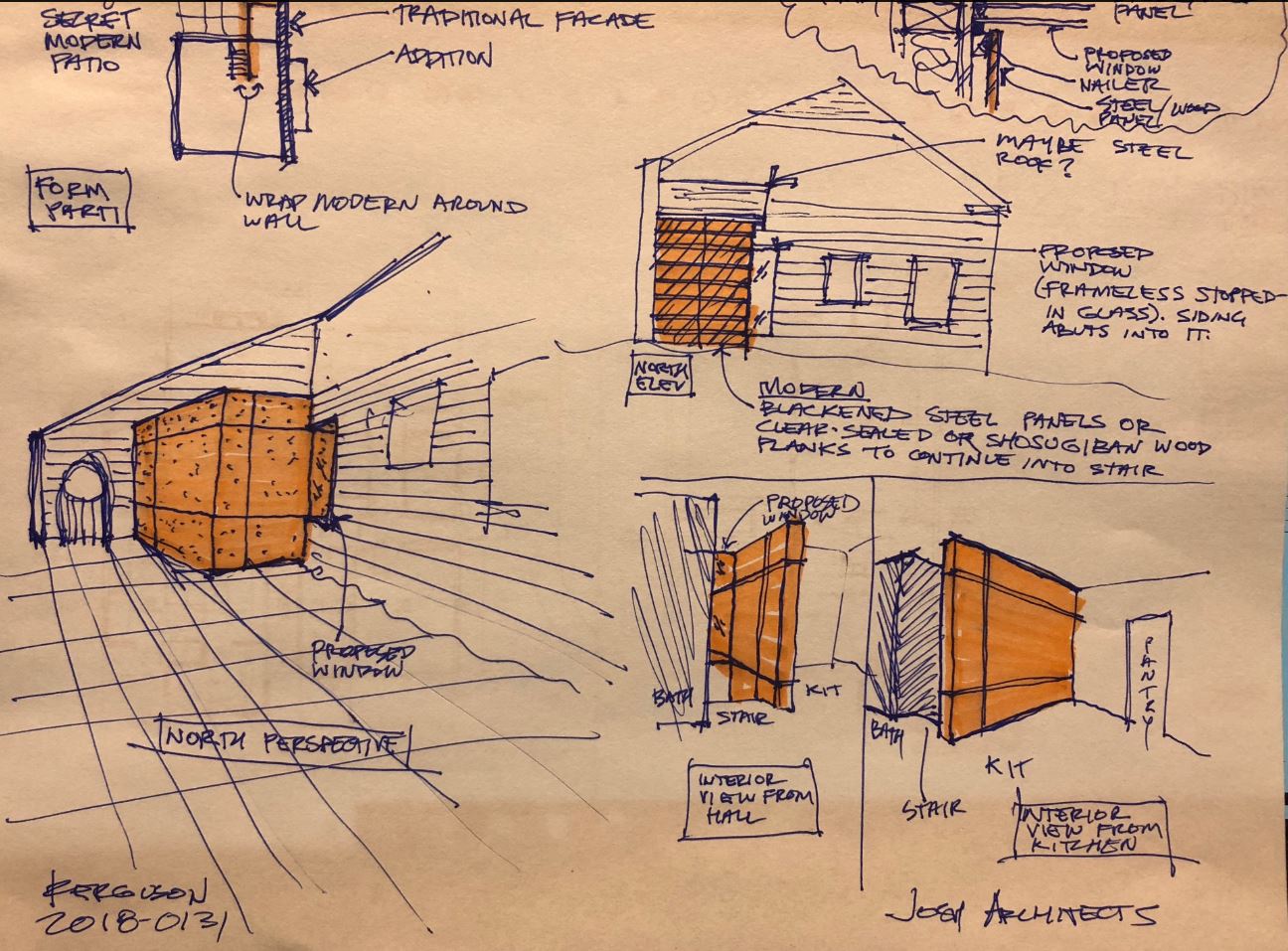 West Seattle Secret Modern Garden Addition
Shhh....this is a secret modern addition to a West Seattle home tucked behind and hidden by its traditional facade. The modern box will mosey its way inside the kitchen renovation to become an accent wall.
Lake Forest Park Outdoor Experience
Tucked at the end of a private street, this house is cool, but it has an identity crisis. We are defining a better entry experience so visitors have better luck finding the front door, and the owners are enlightened every time they arrive home.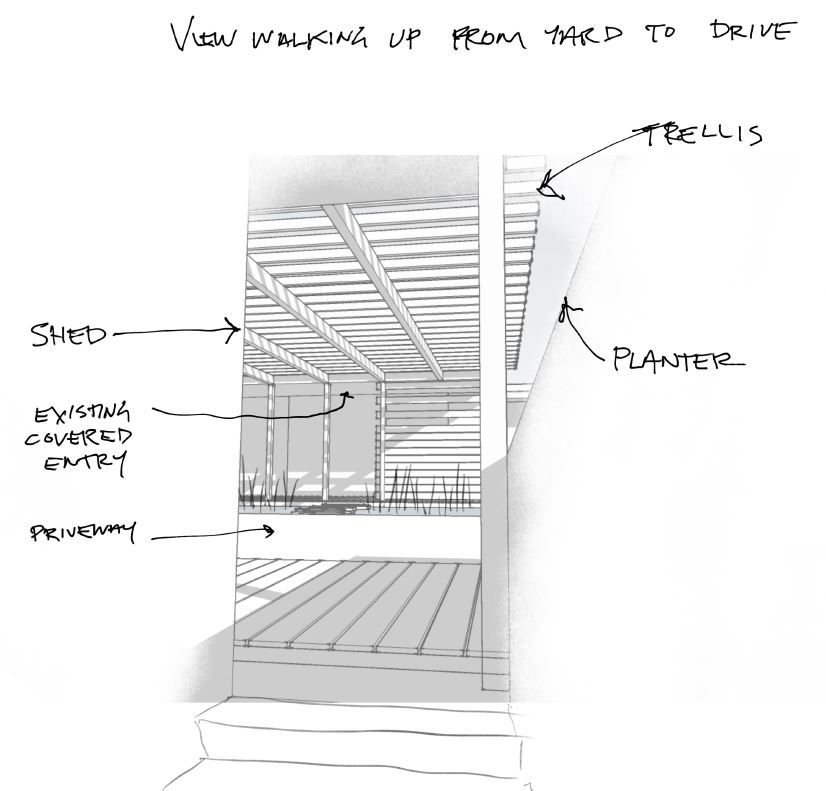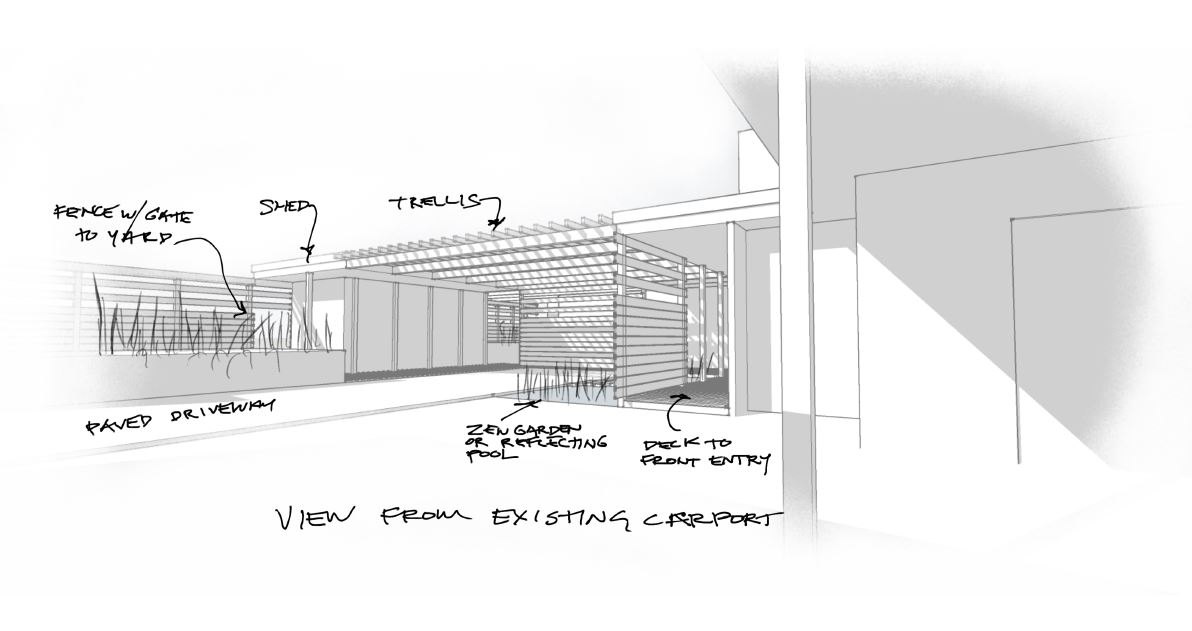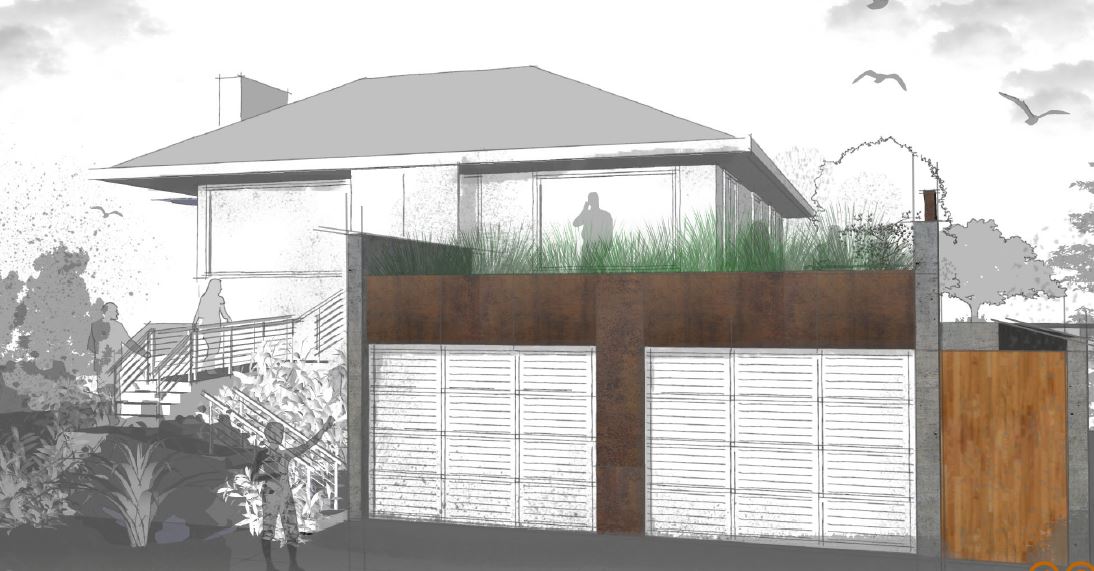 Burien Art Studio and Garage
Addition to an existing home with modern touches including an expansion of the two-care garage with a green roof and an art studio recessed into the hill with retaining walls that enable a sunken outdoor courtyard accessed by sliding walls of glass.
Easy ADU
This 20x20 accessory dwelling unit puts the kitchen and living space on the lower level with a lofted bedroom above that provides access to a rooftop sun deck.